Details
Carpet Installation and Hardwood Flooring! Shop in Your Own Home!
Updated November 12th, 2018
Is your carpet looking old, worn and matted down? How about your kitchen flooring? We here at Dover Floor Covering feature all of the newest styles in floor covering including new carpet, hardwood flooring, vinyl flooring, ceramic tile, waterproof flooring, LVT and laminate flooring. Shop for flooring in the comfort of your own home! Dover Floor Covering's mobile showroom on wheels saves time, money and gas. From the comfort of your home you can browse through a myriad of flooring samples making it easy to match your decor in your home's natural lighting.

From soft carpet to new hardwood flooring, that offer beauty and durability, to laminate flooring, ceramic tile and vinyl flooring, Dover Floor Covering has you covered.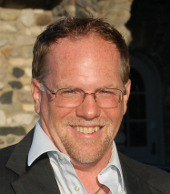 New soft carpet styles by Beaulieu of America and Mohawk are featured for your living room, dining room, bedrooms and hallways. We also carry Mohawk's newest carpet yarn style Triexta! (Smartstrand). Congoleum vinyl products are our preferred cushioned products for kitchens, bathrooms and entry ways. Mohawk ceramic tile is a beautiful addition to any master bath, kitchen, entry or mud room. Laminate floors can be installed or purchased separately for the do-it your selfer.
We Will Not be Undersold on New Carpet or Hardwood Flooring!
Because of our low overhead, we can meet or beat most every price on new flooring! We understand that in the current economy, lower flooring prices are more important than ever. But not only low prices but great value. We only use highly qualified flooring installation crews that are hand picked. You no longer have to "hope" you get a good installer from one of the big box stores. You can know that you will get our best flooring installation crew for your home improvement project. Call today for your in home consultation. 248-889-4253.
Carpet Installation
Dover Floor Covering provides some of the best styles, colors and prices on new carpet. With our low overhead, Dover Floor Covering is dedicated to passing along those savings to our customers! Our company vans are jam packed with enough new carpet samples to fill a small carpet store. We have a large selection of carpet styles that include designer multi-toned cut pile carpets, fashionable berbers, textured weaves, level looped carpet, patterned carpet and more! We also carry every different carpet yarn available. We have nylon carpets, solution dyed nylon carpets, polyester, Smartstrand, olefin and more.
We take great pride in our carpet installation services. Dover Floor Covering only uses high quality carpet installation crews. Our promise to you is to be on the job site on your scheduled installation day. We will be on time and will perform the carpet installation in a professional manner.
Hardwood Floor Installation
Hardwood flooring will add beauty, performance and value to your home. Dover Floor Covering carries a variety of hardwood flooring including: engineered hardwood flooring and solid hardwood flooring. Some of the hardwood species we carry are: oak hardwood flooring, maple, hickory, American cherry, ash, birch, walnut, Brazilian Cherry and lots more. The hand rubbed oil finished hardwood floors are a must see.
Dover Floor Covering also provides high quality hardwood floor installation. We can install solid hardwood flooring, engineered hardwood flooring or click together floating hardwood flooring. Nail down, staple down, glue down or click, hardwood floor installation is what we specialize in. Call today for an in home consultation.
Vinyl Flooring, Ceramic Tile and Luxury Vinyl Tile
Dover Floor Covering also carries sheet vinyl flooring, ceramic tile, LVT and most every type of flooring available for residential installation. We also carry the new waterproof flooring. This type of flooring is under the LVT banner and is great for wet areas in the home. Areas such as basements, laundry rooms, mud rooms, kitchens and any other room in the home where water may be an issue. Vinyl installation and tile floor installation can also be provided.
We Are a Locally Based Flooring Company!
We serve the fine communities of White Lake, Highland, Milford, Bloomfield Hills, Brighton, Clarkston, Northville, Commerce, Davisburg, Holly, Walled Lake, Wixom, Novi, West Bloomfield, Waterford, Hartland, South Lyon, Oakland County and many, many more.
Flooring Blog
Updated November 12th, 2018
Best Carpet Yarn 2.......

So now that we've discussed the value of wear and resilience in carpet yarn, this week we will touch on stain resistance.

Stain resistance has taken on added importance these days as family's lifestyles are getting busier and more hectic. There was a time that most family's wouldn't let you eat in the family room much less the living room. Do you remember as a kid how if you tried to take some food into the family room to watch TV while you ate, your mother would let you know about it. Food and drink just weren't allowed in carpeted rooms. Because of this, wear and resiliency were more important than stain resistance.

These days, everybody eats in the family room. They eat in the living room. And in our bedrooms. And the basement (which are mostly carpeted these days). We pretty much eat everywhere in the house. Because of this (and the resultant spillage. Yikes) carpet has to be stain resistant. What good is carpet that will wear forever if it stains up like crazy.
Scotchgard was one of the first stain protections developed. It was a topical treatment that provided a barrier between dirt, stains etc and the carpet yarn. This barrier stopped stains from penetrating into the carpet as long as you cleaned up the spill relatively fast. Dirt also cleaned off of the carpet. One of the drawbacks to this topical treatment was that after a couple of cleanings, most of the topical treatment was gone leaving the carpet yarn exposed to future spills.
Along came the built in stain protection. Stainmaster, Anso, Weardated and Scotchgard Stain Release were the top brands in built in stain protection applied to mostly nylon carpet yarns. Basically how this worked was that the yarns were treated with a fluorocarbon system. Most carpet yarns when they are extruded will have very fine pores. These pores will absorb spills and are hard to clean out. This is the idea behind hot steam extraction. Hot steam penetrates the yarn and cleans as the steam is extracted out of the yarn. The built in stain protection basically filled these tiny pores thereby creating essentially a solid yarn. This solid yarn won't absorb spills. The stain will stay on the surface of the yarn and is easily cleaned off with a good carpet cleaning solution. Most nylon yarns are treated for stain resistance in this way.

Polyester on the other hand is inherently stain resistant. PET polyester is made with recycled pop bottles. A form of plastic. This yarn is extremely hard to stain. Because of polyesters superior stain resistant properties, this yarn is starting to take market share away from nylon (the fact that polyester costs less than nylon doesn't hurt either).

Olefin yarn (used mainly in Berbers and commercial grade carpet) is also extremely stain resistant because of it's hydrophobic properties (it doesn't absorb water so it won't absorb stains). This is why olefin carpet is solution dyed (the yarns are dyed while they are still in liquid form so the color goes throughout the yarn). Not only does olefin not absorb water or stains but it also doesn't absorb the dye very well during the dying process. So the carpet mills will dye the carpet before extruding the yarn. More on solution dying later (hint: solution dyed nylon, probably the best yarn period as it combines wear ability, resilience and stain resistance in one yarn......)

Wool, since it's a natural yarn and hence porous, will absorb stains and is probably the worst yarn for stain resistance.

Rankings of carpet yarn for stain resistance
Solution dyed nylon
Olefin
Polyester
Nylon
Wool
The top three are considered extremely stain resistant and will suffice for most carpet installations where stain resistance is the top priority. Next week more on solution dyed nylon.........the best carpet yarn period (in our humble opinion).